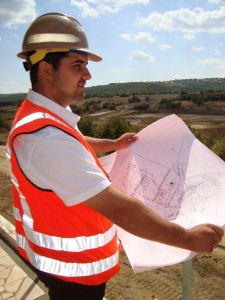 As I learn the ins and outs of WordPress thanks to Kerri Richardson's blogging class, I am creating this entry to play with the different ways to format a post.  Look for the "official" launch of this blog in the next few weeks.
The class has been excellent so far in teaching me new features of wordpress and blogging that I did not know about previously. I have used google's blogger site for a previous blog and I am learning wordpress gives me more features and capabilities.
Some examples of items I have learned in class:
I can install wordpress with a web service provider and have my own custom URL for my blog, instead of having wordpress host my blog at their site.
Installing wordpress gives me more capabilities for plugins, themes, and appearance than using the standard setup.
Through flickr I can add royalty free photos to my blog posts from their creative commons area.  It is a good idea to have a photo with each post!
photo by USACE Europe District