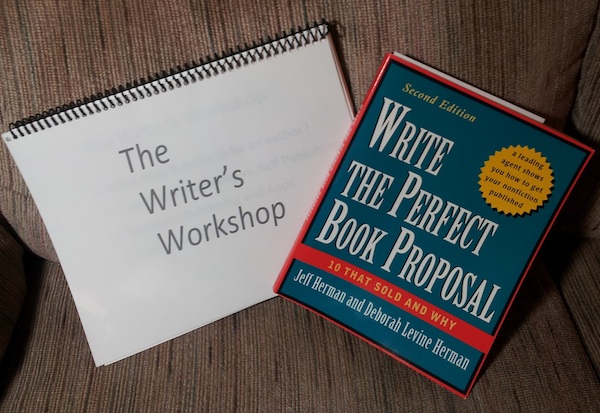 "Writer's workshop this weekend.  Am I really a writer?  Part of me feels intimidated going to a workshop like this.  I haven't written anything and I'm not sure I will.  I'll be surrounded by very driven people with definite goals."
So I wrote in my journal last week as I anticipated attending a Hay House Writer's Workshop, two full days worth, at a Downtown Denver Hotel.  "Why did I sign up for this?" I wondered at the time.  Saying "I hadn't written anything" was my inner critic coming out.  I had written something – I've been blogging here for a year and a half.  I'm one of the most prolific reviewers on Hay House's Book Nook site.  But writing a book was a different challenge.
The Writer's Workshop turned out to be a good experience.  My inadequacy fears were immediately calmed at the start of program.  "How many people here have a book in publication?," the first speaker, Cheryl Richardson, asked the crowd.  A few hands went up.  "How many are thinking of writing a book?"  More hands raised.  "How many are wondering 'what am I doing here?!'"  A good number of hands raised in the crowd of 200.  "Whew!  I am not the only one," I said to myself.
Cheryl went on to describe her own inadequacy fears and the experiences she went through in writing her first book.  I could listen to Cheryl give a talk about changing a tire and I would be inspired.  She has the gift of vulnerability in telling her own life stories to an audience. Along the way she sprinkled in writing tips like "keep track of what you are learning in a journal", "even if you are never published writing consistently can change your life", and "stories are your most powerful writing tool".  She suggested a good book for guidelines on writing a nonfiction book proposal (shown above).  In the end I had four pages of notes from Cheryl's 3 hour talk – filled with nuggets that are sure to help in my writing process. "At our deepest place all of us are artists and healers," she said.  "Yes we are," I thought, "Perhaps even me."
Other speakers that weekend also impressed me with their vulnerability.  Wayne Dyer, by way of video, told stories of his first nerve wracking appearance on the Tonight Show, and how his wife once called book stores in different accents asking for his "Erroneous Zones" book, in hopes of stimulating sales.  Nancy Levin revealed details of her painful divorce, and how writing poetry helped heal her wounds.  Reid Tracy described his rise from quiet accountant to Hay House President.
More than personal stories, though, the workshop was filled with practical tips for producing a book.  I was surprised that writing exercises led by fiction author Lisa Fugard were applicable to non-fiction writers like myself, too.  Reid Tracy lectured all day Sunday on the nuts and bolts of the publishing industry, the importance of building a platform, and what goes into a winning book proposal.
At the end of the two information packed days Reid encouraged us to take action on all the tips that had been presented.  As part of the workshop Hay House is offering a $10,000 contract to the author who submits the best book proposal.  Win or lose, I see the process of creating a book proposal for this contest as the next step in my growth as a writer.  I'm going to do it!  Wish me luck.