Today's guest post is from my wife Anne about an event she attended last weekend with medium James Van Praagh.  I hope you will find her insights interesting like I did. – Tim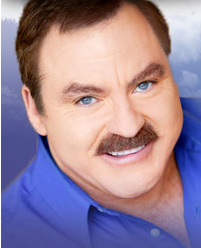 Are you a believer or a skeptic?  I recently had the pleasure of seeing James Van Praagh, renowned medium, in person.  It was indeed a pleasure for me because I am a believer and more so after this 3 hour experience.  Of course at Mile Hi Church in Denver, James VP was 'preaching to the choir'.  There were many, if not most, people in the audience already aware of energy, spirit and the possibility that our loved ones in the next dimension may communicate with us through James VP.
The evening began with James VP sharing his wisdom with the audience.  Here are a few of the thoughts he shared that stuck with me:
'We are all spiritual beings having a human experience.'
'Dying is easy, living is hard.'
'We are responsible for the energy we bring to this life/dimension.'
'Life is a series of choices – do you choose out of Love or Fear?'
'Loving yourself is key to finding our truth.'
During questions from the audience, James VP explained, he is the vessel and his guides help direct the energy that is all around us from those that have passed from this dimension to what he calls 'home'.  Since there were 1500 people in the audience, James VP explained he would not be able to speak to each of us individually and it wouldn't do any good to try to get his attention.   His guides work with the spirit's guides to bring forth the messages.   The guides decide who will come through with messages that, even though directed to one individual, would teach lessons to everyone in the audience.
I also was in the audience last month for another medium, John Holland. While I did find value in that experience, I was much more impressed with James VP.  He was very clear with the messages that came through, including names and details that were unique and specific.  There was more than one instance in which people in the audience were gasping when he clearly asked about a very personal detail that only the loved one and the message receiver would understand.
James VP has a gift that he shares with the world and the message from our loved ones who are no longer with us in body is that we are together now and forever in LOVE.
Anne Larison
image from James Van Praagh's website