Earlier this week I picked my five favorite books of the 21 reviews I had written on this blog in 2012.  But there are other books I have read that I did not get around to reviewing.  Here are my three favorites in this category, along with a mini-review for each:
Joyous Freedom Journal For A Fuller Life by Petra Weldes and Christian Sorenson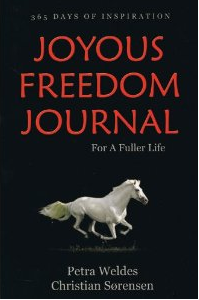 "Joy is the most infallible sing of the presence of God."  Authors Weldes and Sorenson share this quote from Pierre Teilhard de Chardin in the Forward of their book.  I was intrigued (who doesn't want more joy?).  The Joyous Freedom Journal has a short one page reading for every day of the year related to Joy, along with a journal exercise.  I often found the daily entry would be just the right words of encouragement I needed to start my morning.  The authors have now come out with a sequel, the Joyous Living Journal, which I will be reading daily in 2013.
The Untethered Soul: The Journey Beyond Yourself by Michael A. Singer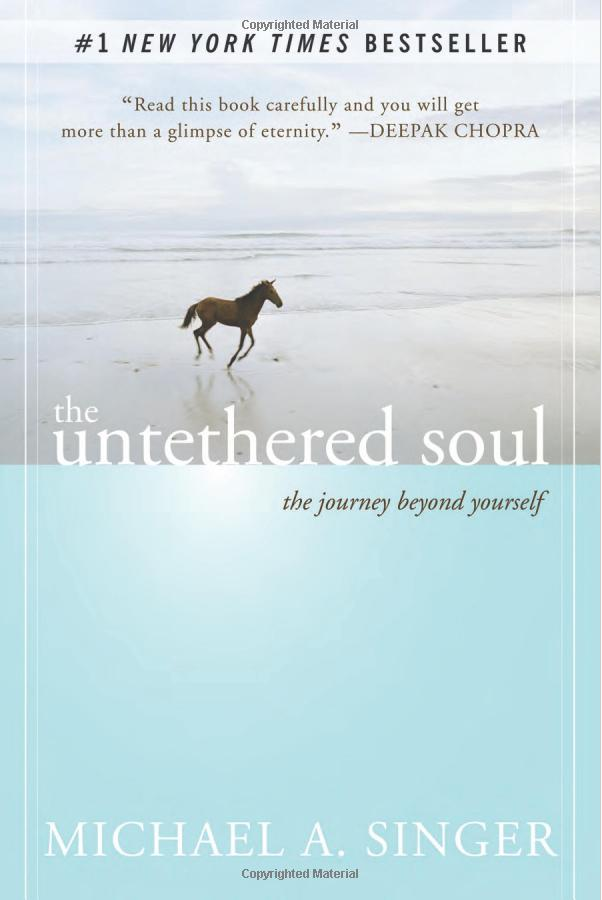 "You're ready to grow when you finally realize that the 'I' who is always talking inside will never be content," Singer writes in The Untethered Soul. "It always has a problem with something. Honestly, when was the last time you really had nothing bothering you? Before you had your current problem, there was a different problem. And if you're wise, you will realize that after this one's gone, there will be another one."
Someone else has that critical voice inside, too?  I thought it was just me!  Singer's book gave me new insight into those negative messages I tell myself, and how I am much more than that critical self talk.  "You have a phenomenal amount of energy inside of you," Singer says. "It doesn't come from food and it doesn't come from sleep. This energy is always available to you. At any moment you can draw upon it. It just wells up and fills you from inside. When you're filled with this energy, you feel like you could take on the world."
Read this book for tips to get in touch with that expansive, loving part of yourself more often.  Quiet that inner critic.
Ask Yourself This by Wendy Craig-Purcell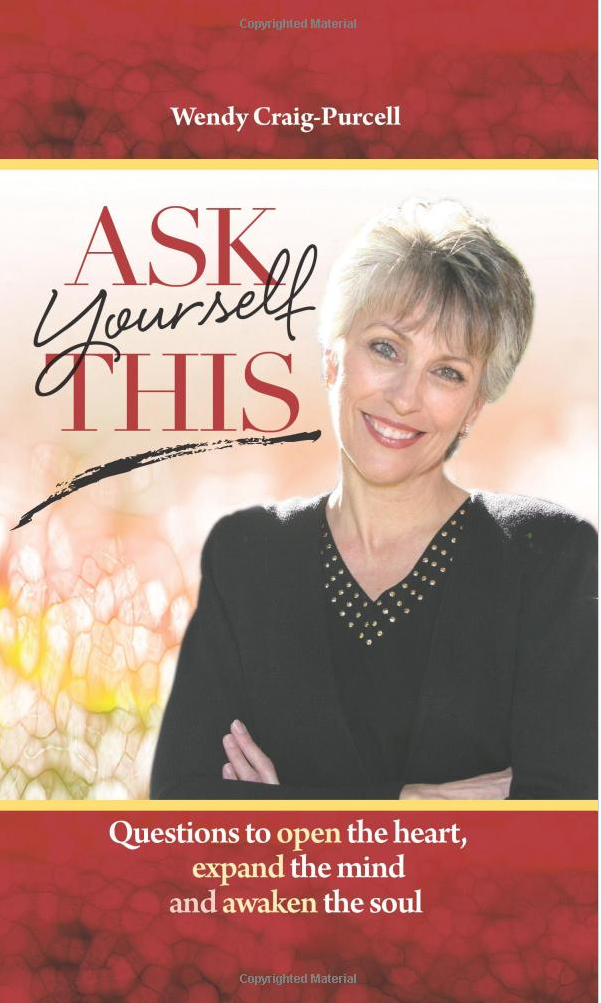 The author sums up this book best in the introduction: "Ask Yourself This offers a variety of thought-provoking, perspective-shifting questions that can be applied in several key areas of life: spirituality, self-knowledge, personal growth, happiness and life purpose, relationships, inner genius and creativuity, and success."
Craig-Purcell's questions did get me thinking, like "is faith or fear guiding my decisions?", "What is God preparing me for?", and "What do I say 'yes' to in my life?".  The author expands on her answers to these questions and allows the reader to draw his or her own conclusions.  Scattered throughout the book are marvelous quotes from a variety of sages, from William Shakespeare to Bill Cosby.  I had a month's supply of quotes for my calmwithin twitter feed just by reading this book!
The questions in Ask Yourself This would be great conversation starters for a book club.  Or read the book alone, as I did.  Either way Ask Yourself This will cause you to reexamine how you operate in the World.